Established in Nambour, Queensland in 2005, Constar a family owned business with a focus on manufacturing disposable and reusable plastic hollowware was established.
Being awarded a Queensland Health contract in their first year of operation and continual growth of servicing many hospitals, healthcare facilities, procedure pack manufacturers and distributors, they were quickly operating at full capacity and relocated to nearby Marcoola, where expansion of additional manufacturing equipment and warehousing was installed.
In 2013, Constar relocated their manufacturing facility to Malaysia and established a certified ISO13485 and CE marked company called GA2 Medical. This purpose-built controlled manufacturing environment continues to provide the same expected quality that Constar is renowned for as well as offer competitive pricing and service their increased demand of international customers.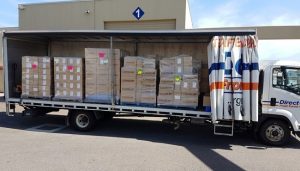 To this day, Constar's product demand continues to grow. Supplying many state government contracts, pack manufacturers, wholesalers and continual repeat customers confirms that our products continue to meet their expectations. We ensure our products have the same consistent quality every time. We do not have quality fade over time or provide golden samples which is often seen by many overseas manufacturers.
Constar is ISO 9001:2015 quality assured and all our products are registered with the TGA and are listed on the Australian Register of Therapeutic Goods (ARTG).
2005 – Constar established in Nambour, Queensland
2006 – Achieved ISO 9001:2000 Certification
2007 – Relocated to Marcoola, Queensland
2007 – Expansion of manufacturing equipment and warehousing
2007 – Awarded exclusive manufacturer of Platinum Quiver
2008 – Further expansion of manufacturing equipment
2010 – Achieved ISO 9001:2008 Certification
2013 – Relocated manufacturing to Malaysia
2016 – Launched online shopping website
2018 – Achieved ISO 9001:2015 Certification